CandidateSeeker.com is a new approach to getting your message to qualified job applicants. Our unique patented process immediately delivers your want-ads to a list of potential candidates that is unequaled by any other source. Our satisfied customers will tell you, we produce better results than any other media, faster, more reliably, and for a lower cost.

Take the first step towards making your recruitment headaches go away, sign-up today!
So new and effective the US Government granted it a patent.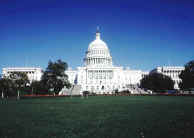 Using CandidateSeeker.com is as easy as 1-2-3.
First, put together your Ad copy. Second, submit it to CandidateSeeker.com. Third, sit back and relax. We do the rest!!

Our expert "Query Artists" will determine the best search strategy for mining prospective candidates for your position. Then the system scours our massive database digging for profiles specifically matching your position requirements. Each freshly unearthed candidate receives a copy of your ad. Within hours, your email box is filled with resumes from qualified and eager candidates. NOT a pile of unscreened resumes but instead, job applicants who've read your offering and personally decided it was appropriate to their experience and needs.
At any given moment, Twenty-four hours a day, seven days a week the massive computer

systems at CandidateSeeker.com are scouring the internet, reading the data on twenty-one hundred web pages per second, locating and cataloging the professional profiles of every working American. We contact those professionals by phone or US Mail, obtaining permission to send matching job notices via email. Additionally, thousands of others are filing their resumes via our website and partner sites every day. Those prospects are waiting for you.
The next time you have a job to fill, don't place an ad in the newspaper where it won't be read. Don't post it on some monstrously sized website where your ad is match #697. Instead, send it to us. We'll email your ad directly, singularly and exclusively to those people most qualified to fill your position and others who can make referrals. It's networking at lightning speed on a scale never before imagined.